Certified ScrumMaster Training Weekend Edition July 27-28 in Houston Presented by BeardedEagle
Saturday, June 8th, 2013 at 3:32 am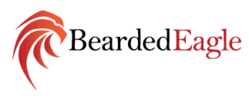 Houston, Texas (PRWEB) June 07, 2013
BeardedEagle is bringing the Weekend Edition of the Certified ScrumMaster Training to the Houston on July 27-28 2013. This training is a two-day course that provides participants with the fundamental principles of Scrum. It also gives participants an appropriate mix of lecture, small-group discussion and hands-on exercises using Scrum. Participants learn why a simple process like Scrum can have a profound effect on an organization.
At the end of this course, participants will be qualified and ready to pass the Scrum Alliance assessment test which is required to become a CSM or Certified ScrumMaster. This also includes a one-year membership in the Scrum Alliance. In addition, BeardedEagle is a registered education provider through the PMI, this Certified ScrumMaster training course counts for 15 Professional Development Units (PDUs).
Anyone can currently enroll in BeardedEagles Certified ScrumMaster Training in Dallas, Chicago, New York, St. Louis and Washington D.C. Additionally, BeardedEagle offers this course privately to certify entire teams. BeardedEagle can provide a customized Scrum and Agile course catalog to help organizations experience successful transitions to Scrum and Agile frameworks. This is supported by agile coaching to an adoption roadmap designed to facilitate the removal and innovative solutions to industry challenges.
The Certified ScrumMaster Training is a small addition to the products and solutions that BeardedEagle offers, which include MBTI
Tagged with: 2728 • BeardedEagle • Certified • Edition • Houston • July • Presented • ScrumMaster • Training • Weekend
Filed under: Houston
Like this post? Subscribe to my RSS feed and get loads more!