Eat Well and Live by Cancer Survivor Gwynn Palmer Gives Eating Rules for Colorectal Cancer Month
Monday, February 27th, 2012 at 3:23 pm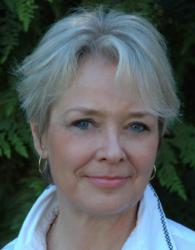 Clearwater, FL (PRWEB) February 26, 2012
Eat Well and Live, a health cookbook by cancer survivor Gwynn Palmer, reveals Rules Of Eating as well as her healing diet for those struggling with cancer and ill health. In honor of National Colorectal Cancer Awareness Month, celebrated from March 1st to the 31st, she is promoting some of the best Rules of Eating.
The premise of the Eat Well and Live cookbook it that it utilizes high enzyme foods that break down in the system and helps one absorb nutrition through the cells, says author and cancer survivor Gwynn Palmer.
Here are some of her Rules of Eating:
1. East as much raw food as you can – up to 65 percent. Eat raw food before cooked food it possible food will digest more thoroughly.
2. Never eat fruit after a meal, if you want to avoid the dreaded gas.
3. Eat Slowly. Put your fork or spoon down after each bite. Chew each bit a minimum of 25 times. Digestion begins in the mouth. Liquidize all food before swallowing.
4. Do not eat before going to bed. The stomach should have all its work done before you lie down for the night. If you get restless or hungry, drink water.
Gwynn followed the Dr. William Kelley Cancer program that utilized enzymes and diet. A former health food restaurant owner and Colon Therapist, Gwynn Palmer was compelled to write a cookbook to help others. Her desire was to make it easier to maintain the Kelly program creating recipes that are palatable and easy to prepare.

Through her work as a Colon Therapist, she has also seen her recipes provide help to those with chronic illness and those cleansing.
These recipes are a perfect adjunct to the Kelley program, or to any health giving diet. Gwynn has taken a list of allowed foods and made them into delightful, health giving recipes that are creative and full of live energy. Get this cookbook and start using it today. Pamela McDougle, Nutritional Consultant
About East Well and Live
Eat Well and Live, a gluten-free, health cookbook by Gwynn Palmer, is published by Sound Food Publishing, Inc. located in Clearwater, FL. Health food restaurateur, Hydro-Colon Therapist, and L.M.T., Palmer is a cancer survivor that credits her good health to the Dr. William Kelley program from College Heath and this diet. This book reveals her diet, the foods she ate, how to set up your kitchen, and more… The book is available on the Internet at http://www.soundfoodpublishing.com or call toll free 877-232-8935.
# # #
Tagged with: Cancer • Colorectal • Eating • Gives • Gwynn • Live • Month • Palmer • Rules • Survivor • Well
Filed under: Houston Restaurants
Like this post? Subscribe to my RSS feed and get loads more!